View images and sample social media posts to use for the 2019 Women in Medicine Month.
The annual AMA Women in Medicine Month:
Serves as a platform to showcase the accomplishments of women physicians
Highlights advocacy needs related to professional concerns of women physicians and health issues impacting women patients
Brings visibility to the AMA
This year's theme, "Women in Medicine: Trailblazers, Advocates and Leaders" reaffirms the AMA's commitment to increasing the influence of women physicians and advocating for women's health issues.
Women in Medicine Day
Show your support for Women in Medicine on Sept. 5, by posting photos of yourself at work or in the classroom using the hashtag #WIMMonth and #WomenofAMA.
Sample social media posts
Image downloads for social media
Right click on the image to save and share the image to your social media channel.
Women in Medicine Month Facebook cover image

Women in Medicine Month Facebook image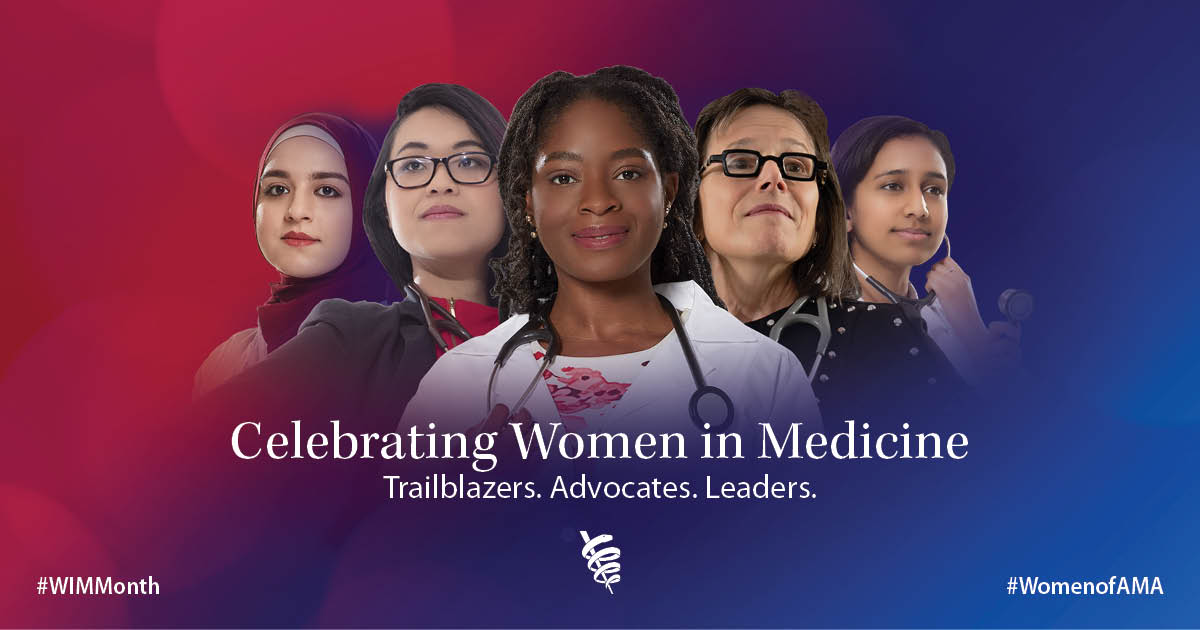 Women in Medicine Month Twitter header image

Women in Medicine Month Twitter image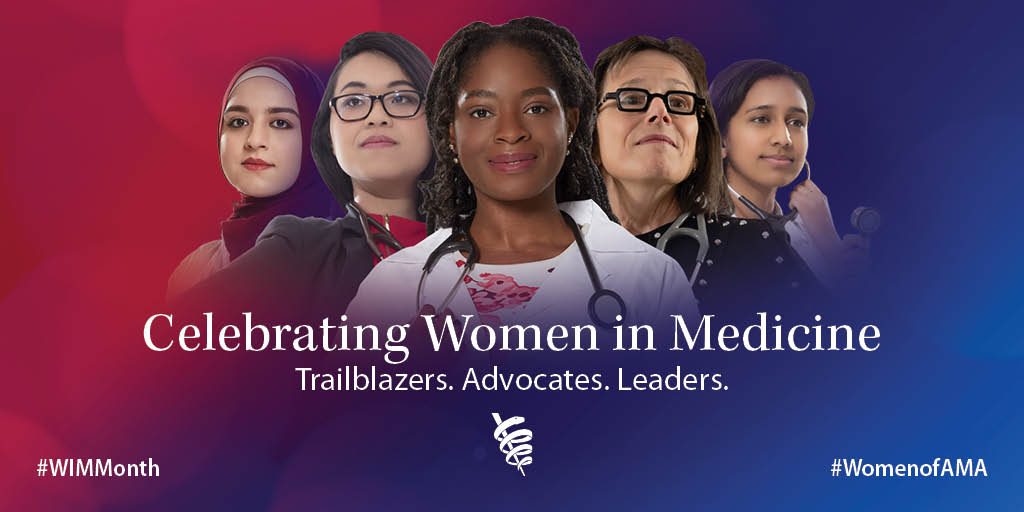 Women in Medicine Month Instagram image