AMA Medical Books: CPT® Coding Books – CPT® Coding Rules and Guidelines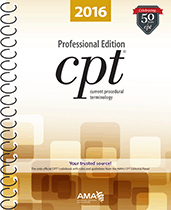 List Price:114.95
Member Price:80.95
Item#:EP888816
ISBN#:978-1-62202-204-5
CPT® 2016 Professional Edition is the definitive AMA authored resource to help health care professionals correctly report and bill medical procedures and services. The AMA publishes the only CPT® codebook with the official CPT guidelines.
Learn More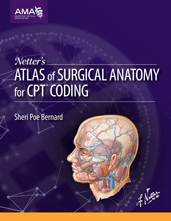 List Price:119.95
Member Price:89.95
Item#:OP495015
ISBN#:978-1-62202-030-0
Netter's Atlas of Surgical Anatomy for CPT® Coding contains all of the official CPT surgical codes and descriptions for the CPT Surgery section, along with their corresponding headings, subheadings, and subsections.
Learn More
*