AMA Medical Books: CPT® Coding Books – CPT® Coding Rules and Guidelines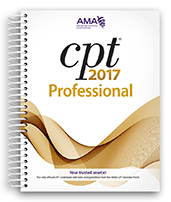 List Price:114.95
Member Price:80.95
Item#:EP054117
ISBN#:978-1-62202-400-1
CPT® 2017 Professional Edition is the definitive AMA authored resource to help health care professionals correctly report and bill medical procedures and services. The AMA publishes the only CPT® codebook with the official CPT guidelines.
Learn More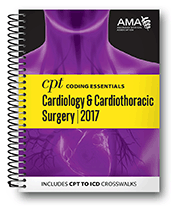 List Price:179.95
Member Price:134.95
Item#:OP258617
ISBN#:978-1-62202-561-9
Each title in the CPT® Coding Essentials series covers a different specialty and contains plain English descriptions of each CPT® code, coding tips, CPT® to ICD-10-CM crosswalks and other valuable information, making specialty coding easier and more efficient than ever.
Learn More
*