AMA Medical Books: CPT® Coding Books – CPT® Coding Rules and Guidelines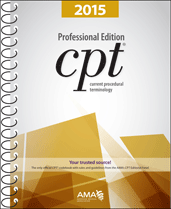 List Price:114.95
Member Price:80.95
Item#:EP888815
ISBN#:978-1-62202-026-3
Correctly interpreting and reporting medical procedures and services begins with CPT® 2015 Professional Edition. Straight from the AMA, this is the only CPT® codebook with the official CPT coding rules and guidelines developed by the CPT Editorial Panel.
Learn More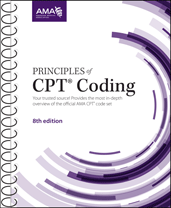 List Price:74.95
Member Price:54.95
Item#:OP501014
ISBN#:978-1-62202-105-5
Principles of CPT® Coding, eighth edition, is a best-selling resource that provides education on CPT billing and CPT guidelines. It offers valuable training on how to code correctly with CPT.
Learn More
*