Essential resources for the most accurate and complete statistical data on physicians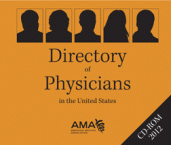 List Price:775.00
Member Price:775.00
Item#:OP071812
ISBN#:978-1-60359-091-4
Quickly find valuable information on 1,000,000 physicians, plus 15 different easy-to-search fields. This newly updated 2012 edition of the Directory of Physicians in the United States CD-ROM contains useful physician information on specialties, type of practice, medical school attended and certification.
Learn More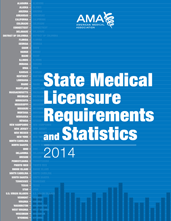 List Price:90.00
Member Price:65.00
Item#:OP399014
ISBN#:978-1-60359-897-2
Updated annually by the American Medical Association, the 2014 edition of State Medical Licensure Requirements and Statistics presents up-to-date information on medical licensure requirements and statistics in the United States.
Learn More
*